HOW TO PICK THE RIGHT FORT WORTH SECURITY COMPANY

ABOUT SECURITY GUARD COMPANIES IN FORT WORTH, TEXAS
As quickly as the metroplex continues to grow, so does the need for physical security companies in Fort Worth, Texas.
Uniformed security officers are an ever-present sight in office complexes, apartment complexes, malls and airports. At first glance, private security companies seem to offer the same thing: a uniformed security presence. However, the quality of security service goes far beyond the uniform. Assuming that all Fort Worth security companies offer the same service, many corporations and businesses are surprised when they lock into a contract with the lowest bidding security provider only to wish that they had researched further into the difference between merely a security guard provider and a quality security service company.
The first step to choosing a security service provider is to understand what your security concerns are that are prompting you to seek out services in the first place.
Are you experiencing or concerned with the possibility of break-ins at your business?
Are you losing inventory and profit because of employee theft?
Are you worried about the prospect of violence such as an active shooter event?
Security companies in DFW provide a variety of services to choose from such as:
On-site personnel including both armed and unarmed security officers
Roving security patrol services
Alarm monitoring, some even use dispatch centers to dispatch guards between various locations
Security camera and alarm installation
Private investigations
Some security companies such as Stonewall Protection Group also offer additional services such as:
It's important to pick the service that is most appropriate for your specific concern. A quality security company will try to address your needs using the most cost-effective solution.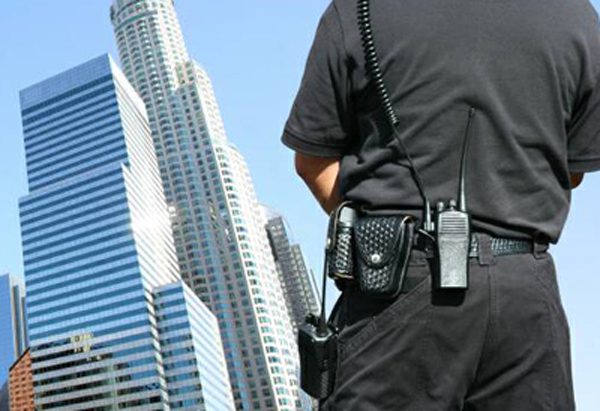 Fort Worth security companies are required to maintain proper training and licensing for all of their employees. Security officers are required to take a course to apply for a security license and legally operate as a guard in the State of Texas. However, the market is saturated with small "fly by night" security companies who are looking to make a quick buck and they often take short cuts to avoid the licensing and training costs. After all, the more money they save in training expenses, the lower price they can offer to their clients. Ask to see training records and licenses for their guards, ask for background checks, verify that they carry appropriate insurance. By cutting corners in these areas, companies save money and pass those costs on to their clients. In the long run, these saved costs will actually cost the client far more in legal fees, frustration, and security breaches. We have had numerous people apply to work with our company who have held employment with other security companies and yet had never been licensed.
One of the most common complaints that we receive from new or potential clients about other security companies is the lack of professionalism by previous guards. The guards will regularly show up late to their shifts or sometimes not show up at all. Another regular complaint is that previous guards were often caught sleeping on duty or playing on their phones the entire shift instead of being alert and vigilant. To be fair, just like with any line of work, sometimes a bad employee just hasn't yet been identified as such, but a quality company will quickly replace that person once discovered. But if you are experiencing this with every guard that a company sends to your business then it's clear that they have little oversite or concern for the needs of their client and you should move on from that company. These behaviors do not prevent criminal actions and in some cases, such as employee theft, may even encourage it.
These actions are commonly seen with very low-paid security guards who have little commitment to their employer, much less the client site. Keep this mind when considering choosing the lowest bidder. If a company is quoting you a flat $15 an hour rate, remember that out of that $15 they still have to pay, sales tax and employee taxes and make some sort of a profit. This will give you an idea of what they are paying their employees and the type of employee that will most likely be sent to your property. The more committed a security officer is to their employer, the more committed they will be to protecting your site.
While a person can be trained to work security, respect and morality cannot be taught. The essence of quality security service is quality individuals, not just a person in a security uniform. Proper pre-hire screening and employee selection is critical to the success of a security operation. A quality security company actively seeks out and recruits these quality individuals, specifically looking for prospects who are polite, respectful, have excellent people skills, look professional and are punctual.
In the security field, employee turnover is extremely prevalent. Some of the reasons for the frequent turnover are internal company frustrations, constant transfers between posts, inferior pay rates, and the feeling of not belonging within a company. To combat the turnover, an elite security company must put an emphasis on the employee and ensuring their workplace happiness. You may think that this turnover isn't your problem or that it doesn't affect the quality of security services you receive. A study from the University of Warwick, however, proves otherwise. The study found that employees that were happy working for a company were far more productive than employees who were unhappy with their job. In fact, unhappy employees were detrimental to the productivity rate. In security work, this means a happy employee will be more proactive in preventing crime, will be more visible, will be friendlier to customers and citizens, and will take more pride in providing an effective security service to the client. Additionally, the longer a security guard works at a position, the more likely it is that they will notice when something is suspicious or out of the norm for that location.
HOW TO DECIDE BETWEEN FORT WORTH SECURITY COMPANIES
A great way to evaluate the quality of the security services that you will receive before committing to a long-term contract is by asking for referrals and looking at the company's reviews online. If you look up reviews, don't just look at the number of stars, read the reviews. Sure, a company may have a bunch of stars but are the reviews from people who appear to have actually used their services? Or are they simply blank reviews or even employees of the company saying that they like to work there? Or maybe they have a lower rating but the reviews from clients are excellent yet a disgruntled employee or two gave them bad reviews after they were fired for failing to do their job. A quality company will not mind working to make sure you are comfortable with building a professional relationship with them. If a company is hesitant to provide references or reviews for you to review, then they may be hiding their low ratings. Additionally, if you struggle to communicate with a company during the pricing proposal and contracting stages, then you will likely struggle far more once you are locked into a contract. Be critical during the preliminary stages of the bidding process. Ask questions and verify the answers that you receive. If you know of a location where a company is already providing services then don't hesitate to go to that location if it is accessible and view their guards for yourself. Do they look professional? Are they paying attention?
NOT ALL SECURITY PATROL SERVICES ARE CREATED EQUAL
Security guards are the protective barrier between your personnel and assets and the danger that lurks in the shadows. To ensure that your security guards are physically and mentally prepared for any and all high-stress situations they encounter, the guard must be in good physical condition. A security guard who is in poor mental or physical health will be no more than a speedbump when it comes to protecting your company. Top-notch security companies require their guards to prove their physical and mental readiness by physical assessments and continued education. This is EXTREMELY important when employing armed security officers. If a guard is not well-equipped to handle stress, then they will likely waiver when faced with a stressful situation.
When searching for the security company that fits your needs, look beyond the price tag. The most professional security companies will help you find the most cost-effective solution and will be transparent, highly responsive, will provide a quality work environment for their employees, and will be able to prove that they are different than the rest.
Please feel free to CONTACT US if you have any questions about security services in Dallas-Fort Worth or would like a quote.
We are happy to answer any questions that you might have and will do our best to help you figure out what the most appropriate service is for your needs. CLICK HERE to read more about the on-site security services that we provide.