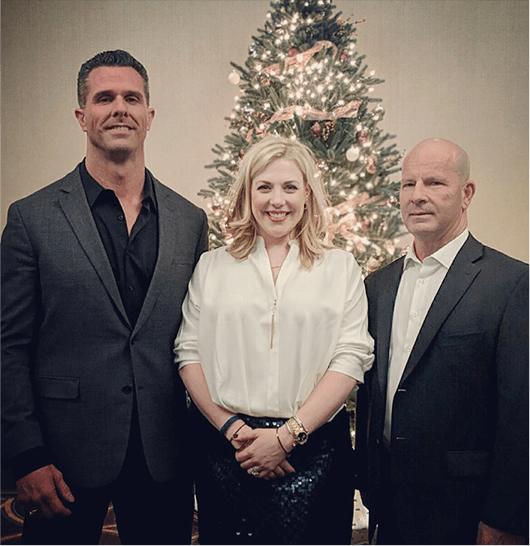 Stonewall Protection Group LLC. was founded in 2016 to fill a void in the Dallas-Fort Worth security industry, which we found to be lacking in quality training and standards. We are committed to raising these standards through our hiring of quality employees coupled with an excellent training program. Employing true professionals is at the core of who we are and is essential to everything that we do.   
We also understand that choosing a company to entrust with your safety and the safety of your assets is no easy task when there are so many options to choose from. As in all other areas of life, you get what you pay for, and not all security companies are created equal.
Here are just a few things that separate us from our competitors:
Most companies hire officers who have only met the minimum state requirements for licensing as security officers. This state-mandated class is only 8 hours long for unarmed officers and only 40 hours for armed officers. The lack of advanced training does not prepare an officer in any way to deal with situations that they may face while working in a security capacity, nor does it provide them with a working understanding of the law. We rely on our staff and over 50 years of security and law enforcement experience to provide our employees with the highest level of training so that they are prepared for any situation that they may face.
We do not just protect our local area of Dallas-Fort Worth; but we also give back to our community by donating 10% of our profits through charitable giving. LEARN MORE
As a small and local business, we offer a unique level of customer service by cultivating personal relationships with our clients that large companies cannot offer.
The majority of security companies in the DFW area pay their officers minimum wage or slightly above. This makes it difficult for them to recruit and retain quality candidates. It also results in security officers with little to no commitment to the properties that they are sent to guard. Different guards continuously rotate through, which often leads to gaps in coverage or entirely uncovered shifts. Our company offers highly competitive pay for our officers, and we encourage individual pride in taking responsibility for their work site. The result is that we are able to recruit and retain the highest qualified candidates who will provide the highest level of personal commitment and attention to your site.
Our team is built around people with a passion for serving and putting others first. Our goal is to set a new and professional standard in the private security industry of integrity, accountability, and a higher level of training.