We are Your Trusted Source for Dallas Security Guards and Security Services in Dallas and Fort Worth
Welcome to Stonewall Protection Group!
We are your number-one choice for professional Dallas security guards. We know that security is not one-size-fits-all. Because of this, we offer services tailored to your needs.
When it comes to the protection of your property, you need a partner you can trust. Our team of Dallas security guards offers both armed and unarmed security for your peace of mind.
Want to know more about how we stand out from the "big box" companies? If so, read on or click the button below for a free consult.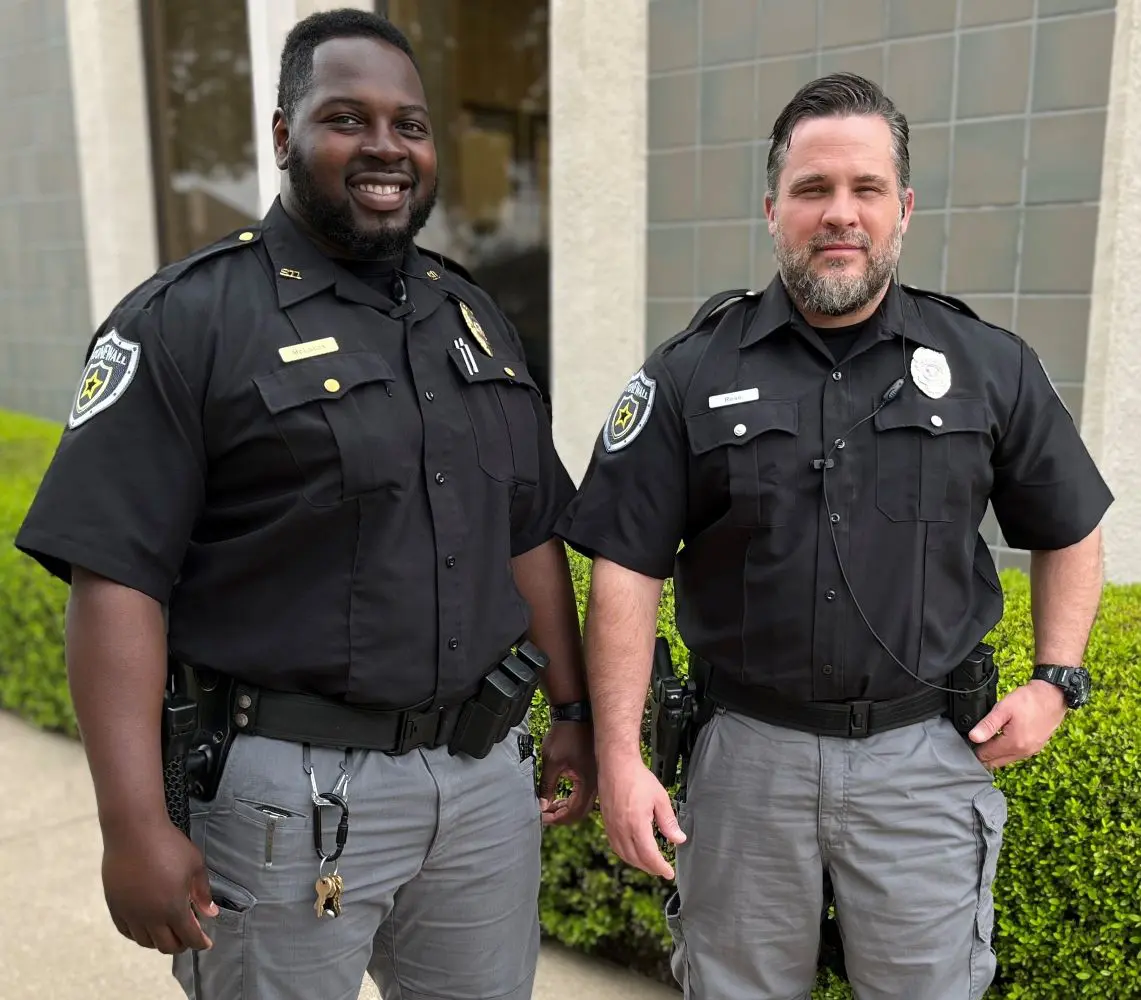 We provide more than just security guards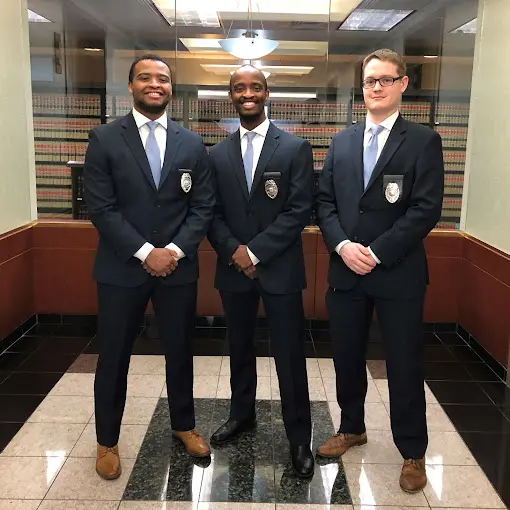 Our company doesn't JUST provide Dallas security guards. We help businesses, and individuals in Dallas and Fort Worth to reduce risk and improve their security posture.
One way that we do this is through the use of professional security guards. 
However, security guards only make up one part of an effective security plan. The best approach to securing your business combines security guards, physical security implements, and both policy and training. So, we never just send out a security guard. On the contrary, we put a plan in place first. 
First, we complete a survey of your site to assess threats to your business. Second, we identify any existing gaps in your current security.
Finally, our consultants make a plan to address YOUR needs within YOUR budget. We provide a plan that is both appropriate and cost-effective.
Most importantly, we ensure the highest level of protection because of our layered approach to security. 
Who benfits from our service?
Manufacturing/Warehouse Facilities
*We do not service low-income housing, adult-oriented businesses, nor convenience stores. Additionally, we do not service locations that profit primarily from the sale of alcohol.
Why Choose Stonewall Protection Group?
Proven Track Record

As one of the leading security guard companies in Dallas TX, we have a solid reputation as a professional security service. 

Highly Trained Dallas Security Guards

We provide our security guards with advanced training to prepare them for any situation. Because of this, you can rest easy, knowing that our guards know what to do. 

Customized Solutions

We know that security needs vary. Therefore, we do not use a blanket approach. We customize every service to every client. 

24/7 Customer Service

We're always here to address your concerns and respond to any needs promptly. Likewise, a supervisor or the owner is available at any time day or night. Most importantly, we never us a call center!

Local Knowledge

We know Dallas inside and out. As a result, we understand the problems and local concerns in your area. 
what are your options for dallas security guards?
Armed and unarmed Dallas security guards
We provide both armed and unarmed security guards.
Our armed Dallas security guards are trained and experienced in handling active situations. Whereas, unarmed guards provide a professional presence to deter potential threats.
If you need security guards for your business, residence, or special event, we have you covered!
Event Security
Are you planning an event in Dallas or Fort Worth? If so, we can help ensure your event runs smoothly and securely.
Our Dallas security guards will seamlessly integrate into your event, without being obtrusive.
Corporate Security
Your business is your livelihood, and we know the importance of keeping it secure. Therefore, hiring onsite guards is a great way to protect your employees, visitors, and assets.
Our corporate security services include but are not limited to access control, surveillance, visitor screening, and mobile patrols.
Additionally, we offer multiple uniform options to blend in with your professional work place. 
Residential Security
We provide residential security services to ensure the safety of your home and property.
Our security guards offer round-the-clock protection to give you peace of mind.
We can watch over your home while you are away or provide visible neighborhood patrols. 
However, for protection for yourself or your family, please read more about our executive protection services.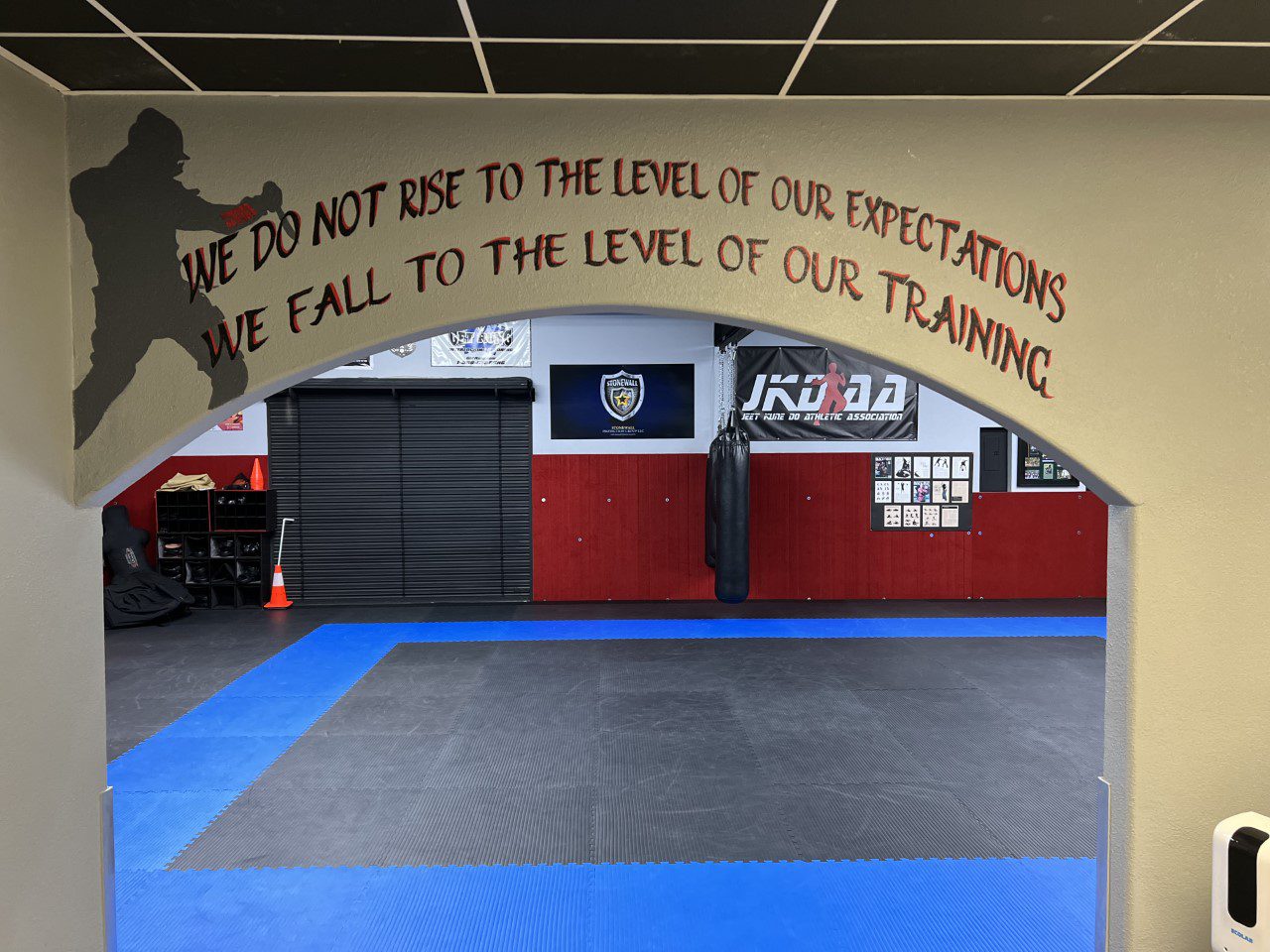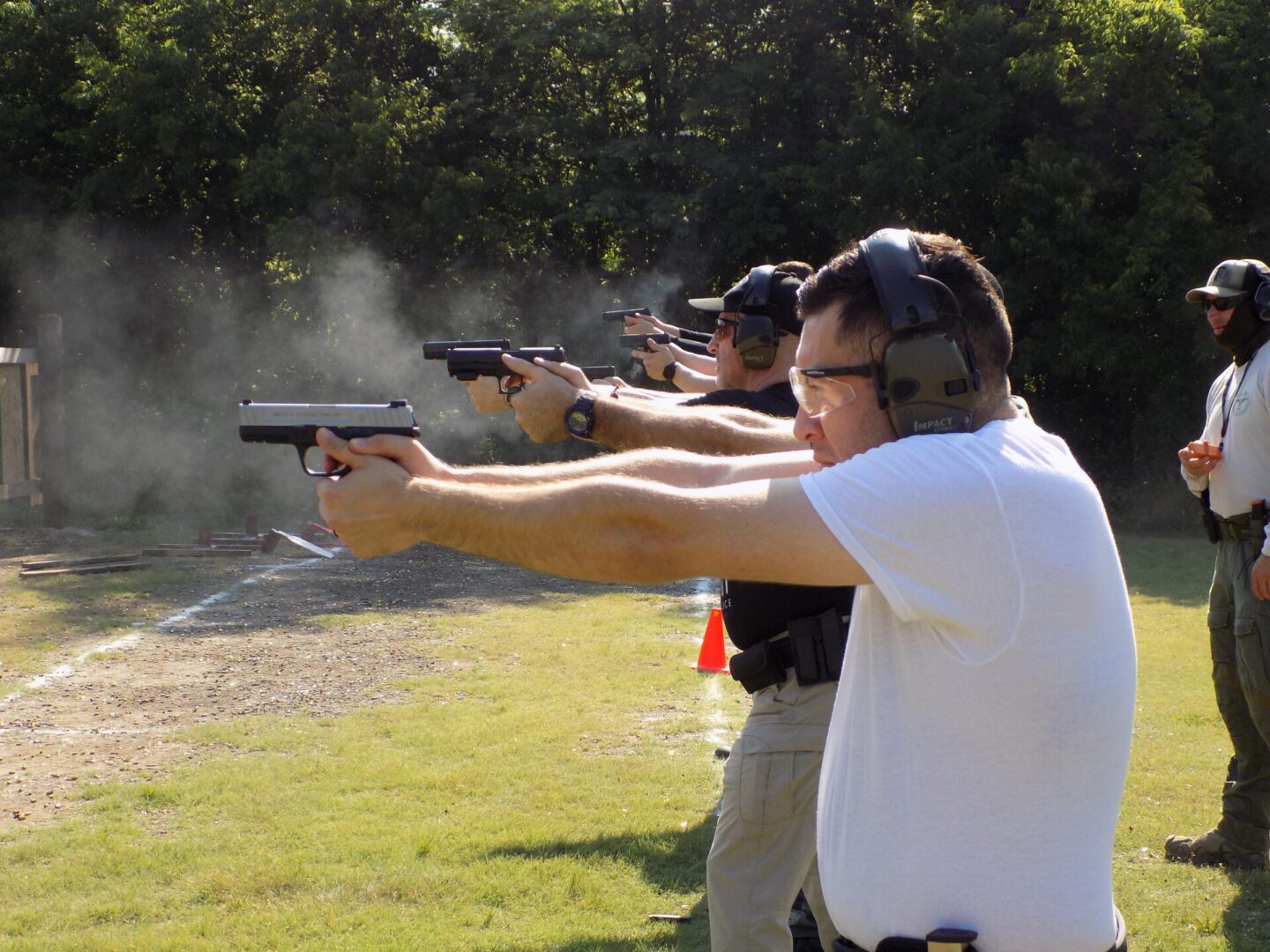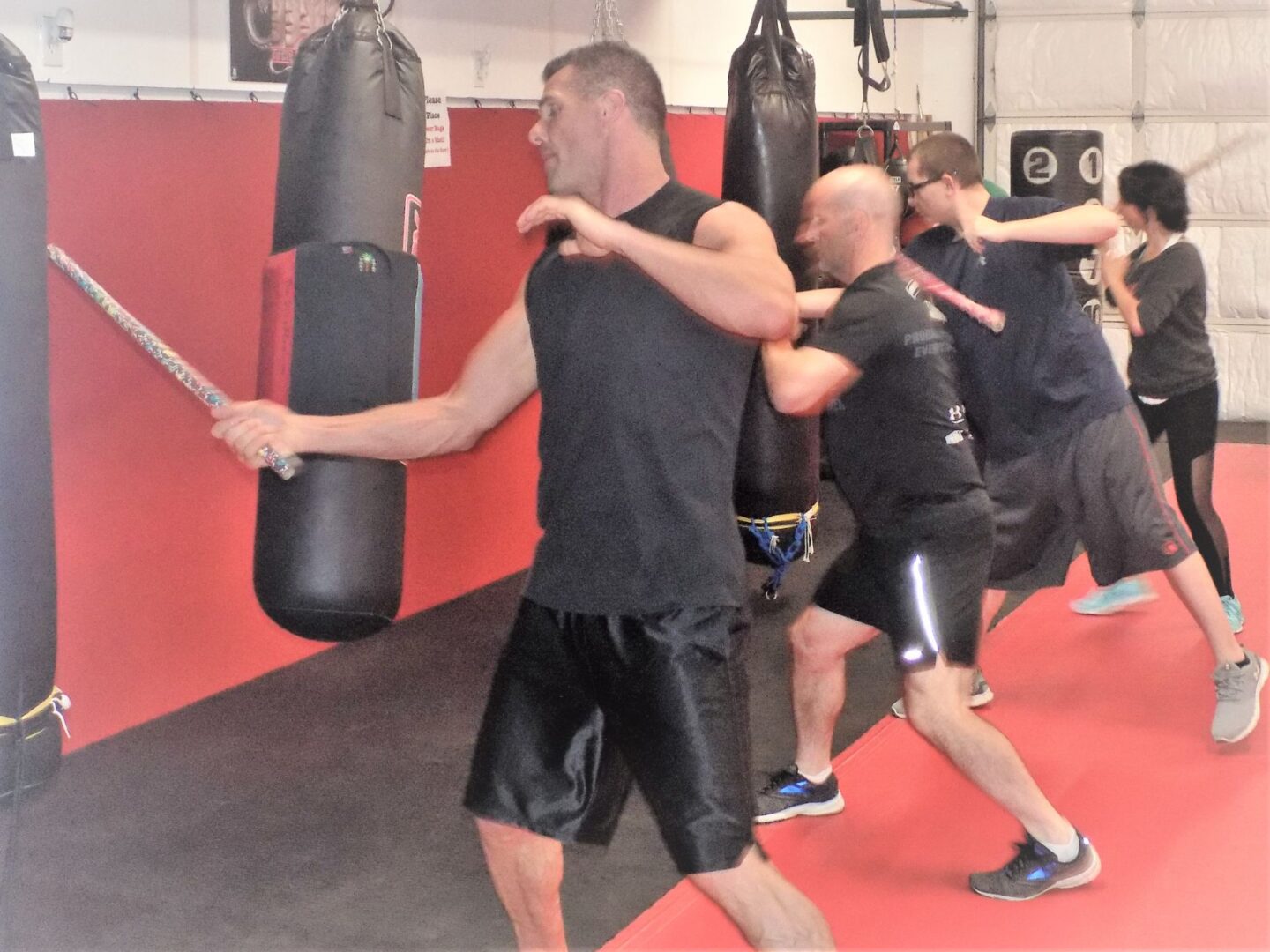 How do we ensure trust and accountability?
We believe that accountability and trust are everything in security!
Yet, businesses continue to use security companies with little or no accountability. Consequently, we receive many calls from companies looking to replace guards they never see. They don't know what their guards are doing or if they are even on-site.
What's more, we find that many times the guards aren't on-site. But the client still gets billed for those hours! So, why not make a change?
We believe that any security company should provide full transparency and accountability. We also don't think that anyone should take someone's word as proof that work was done. As such, we use current and state-of-the-art software to provide transparency to our clients.
We use NFT tags and GPS technology to track where our security guards are and what they are doing. Because our guard activity is geo-tracked and time-stamped, it can't be faked. In addition, we provide clients with remote access to view activity and incident reports in real-time.
Likewise, we customize our software to prompt guards to perform tasks with photographic proof that tasks are completed. We also provide emailed reports customized for each client to show the activity that they want to see.
So, don't settle for a company that leaves any doubt about whether you are receiving the service that you pay for. Don't just "hope" that your property is safe and secure.
Do you have more questions about our tracking and reporting software? If so, call us today for a free consultation and demonstration.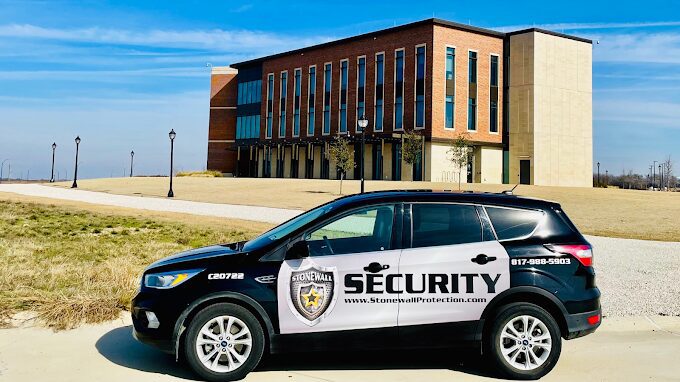 We provide armed and unarmed dallas security guards
ARMED dallas Security guards
Our armed security guards serve as a proactive deterrent and immediate response to crimes committed.
We do not take an "observe and report" approach to security.
All of our armed officers complete the required training for licensure. Beyond this, we provide extensive in-house training. We train our officers in arrest and detention and emergency medical aid.
In addition, we train every officer in de-escalation, self-defense, and firearms. We also require all officers to maintain a professional appearance and routinely pass a firearm test.
UNARMED dallas security guards
Because we train our security guards how to identify suspicious activity, they can prevent an incident before it happens.
Our unarmed officers have a solid understanding of arrest and detention laws. They also complete extensive training in addition to the required licensing course.
Unarmed security guards are a great choice for video monitoring and employee/visitor access control. Moreover, unarmed guards provide a visible deterrent to crime through security patrols.
about security providers in dallas and fort worth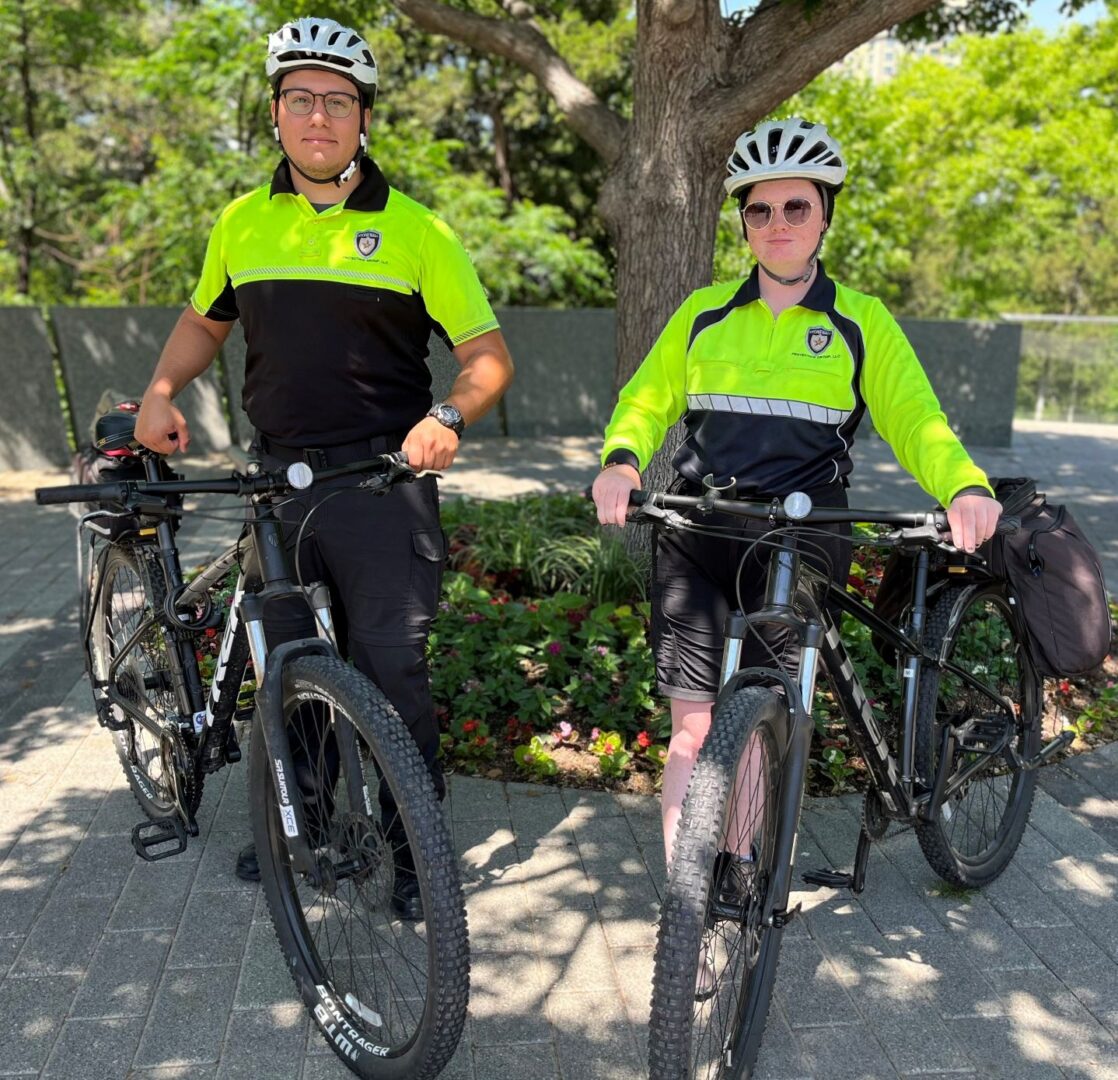 Most security companies pay their guards very low wages. As such, they also have very low hiring standards. 
They often employ unprofessional guards and have high turnover. As a result, clients experience gaps in security guard coverage and entirely missed shifts!
Because with anything in life, you get what you pay for. Cheap security is never the best way to protect anything of value. But we have a solution!
We know that top Dallas security guards deserve to be recognized and paid well.
Therefore, we offer competitive wages and foster a sense of responsibility for individual work-sites. As a result, our officers are committed and engaged in protecting their assigned property. 
We are dedicated to delivering the highest level of security services in Dallas and Fort Worth. If your safety and security are at stake, you can't afford to settle for less.
Contact us today for a consultation. Let us create a customized plan that ensures your safety and peace of mind.
Find out What Our Clients Have to Say about us
Visit our Testimonials page to read our 5 STAR REVIEWS from satisfied clients. Additionally, references are available upon request.