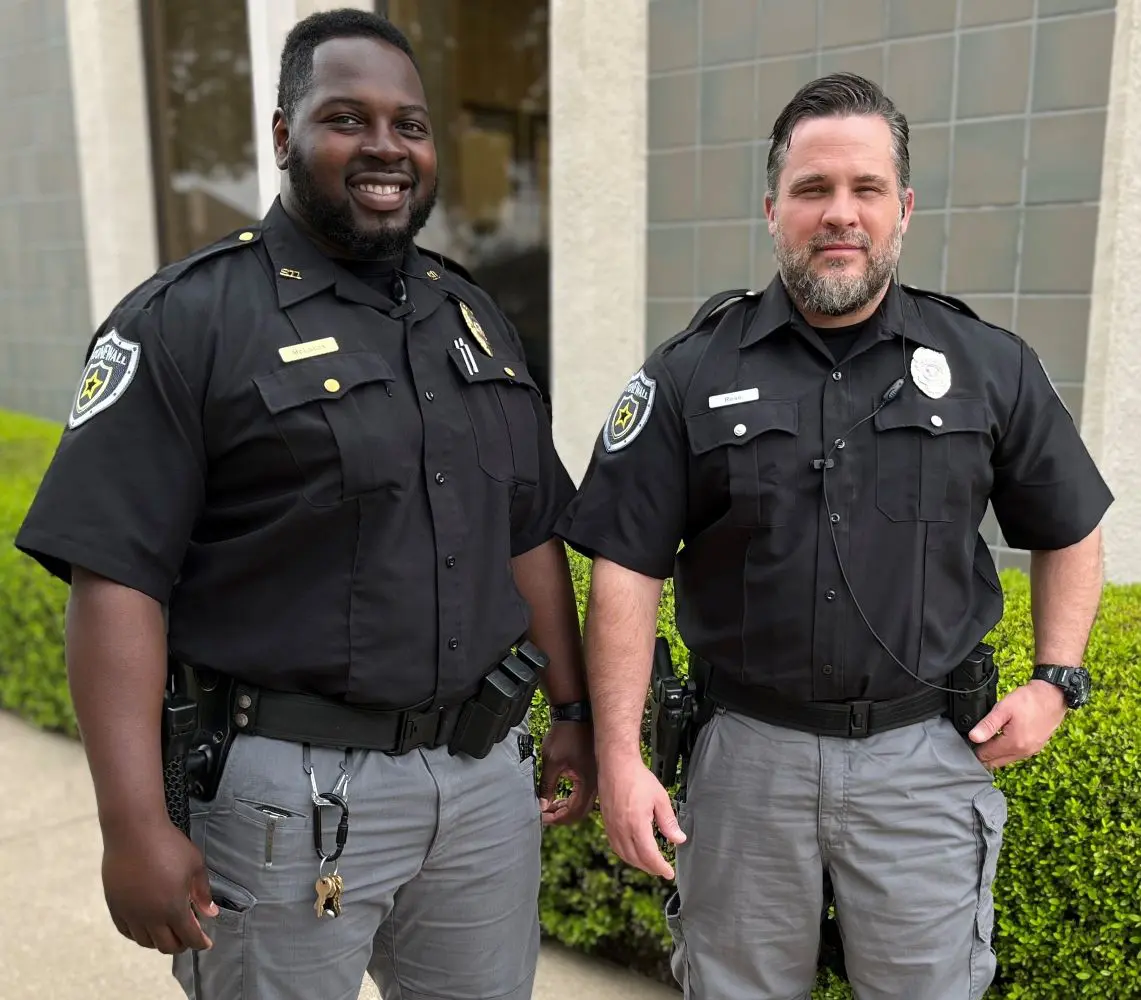 At Stonewall Protection Group LLC, we don't just promise a higher level of professionalism in private security; we deliver it.
Our company works with businesses, organizations, and individuals in the Dallas-Fort Worth metroplex to reduce their exposure to risk and improve their security posture.
The process begins by completing a thorough evaluation of your site to identify and assess possible threats to your business as well as any existing vulnerabilities.
One of our private security consultants will then create a plan to address your unique security needs using the most appropriate and cost-effective methods. Our wholistic and layered approach to physical security ensures the highest level of protection possible.
We are fully licensed and insured so that you can have peace of mind and 100% confidence when hiring our security guards in Dallas-Fort Worth. Our primary purpose is to protect and to give back to our local DFW community. 
We can assist you with a variety of private security services including, but not limited to:
Static and Mobile Guard Patrols
CCTV Monitoring
Access Control
Loss Prevention
Emergency Response
Custom Physical Security Plans
...and much more
Please call us at (817) 988-5903 today to learn more about how we can address your security needs.
ARMED PRIVATE
SECURITY SERVICES
Our armed officers not only complete the necessary training for licensure but also completed our own extensive in-house training. This training covers arrest and detention laws, defensive tactics, advanced firearms training, response to violent situations and de-escalation. Each of our officers is required to maintain a highly professional appearance as well as routinely pass a difficult firearms proficiency.
As opposed to the "observe and report" approach, armed security officers serve as an excellent solution to deal with active situations . Armed officers serve not only as a proactive deterrent to crime but as an immediate response to crimes being committed.
UNARMED PRIVATE
SECURITY SERVICES
Our unarmed officers possess a thorough understanding of arrest and detention laws. They also complete extensive training in addition to the state-mandated 8-hour licensing course. This training focuses on arrest and detention law, how to identify suspicious activity, de-escalation and conflict resolution.
Unarmed officers are an appropriate choice for positions such as video monitoring, employee/visitor access control, security patrols, visible crime deterrence, and site protection to guard against property crimes.
ABOUT OUR SECURITY
GUARDS IN DFW
All of our officers undergo background checks and drug testing. We are an equal opportunity employer.
Did you know that most security companies in Dallas-Fort Worth only pay their security guards minimum wage or just slightly above?
This results in their inability to retain top security guards and it fosters a sense of low commitment to their job. This often leads to gaps in security guard coverage and entirely missed shifts! Paying employees poorly results in worse results for not just the employee but the employer and the client as well.
At Stonewall Protection Group, we recognize that top security talent deserves to be recognized and paid well. We offer highly competitive wages and foster a sense of responsibility in protecting individual work-sites. The result is that officers are more committed and engaged in protecting their assigned property and community. 
Visit our Testimonials page to read our 5 STAR REVIEWS from clients who have been highly satisfied with our level of expertise, professionalism, and results.
Areas we service:
Corporate office buildings
Commercial buildings
Churches
Universities
Sporting venues
Movie theaters
Construction sites
Manufacturing facilities/Warehouses
Please contact us for any other needs not listed!
We do not service low-income housing, adult entertainment venues, or any facility that makes the majority of its proceeds from the sale of alcohol.